SCUOLA DI BALLO CUBA CALIENTE
E-Motion Dance Studio - Camerano (AN)
in Via Loretana, 31
Mercoledì 27
Corso Principiante 
Dalle 21.15 alle 22.15
Palestra Nueva Vida - Castelferretti (AN)
in Via XXV Aprile, 86
Lunedì 25
Fusion Cubana: Rivolto a tutte le persone che provengono da altre scuole di ballo caraibici e che desiderano avvicinarsi e approfondire la salsa cubana e le sue radici.
Dalle 21.30 alle 22.30
Martedì 26
Corso Principiante
Dalle 20.45 alle 21.45
Corso Intermedio
Dalle 21.45 alle 22.45
Giovedì 28
Evoluzione Cubana: Rivolto a tutti i miei allievi che mi hanno seguito in tutti questi anni. Oltre a perfezionare il loro stile e non il mio durante questo nuovo anno accademico approfondiremo altri generi come la Rumba e non ci faremo mancare anche la inimitabile Rueda
Dalle 21.30 alle 22.45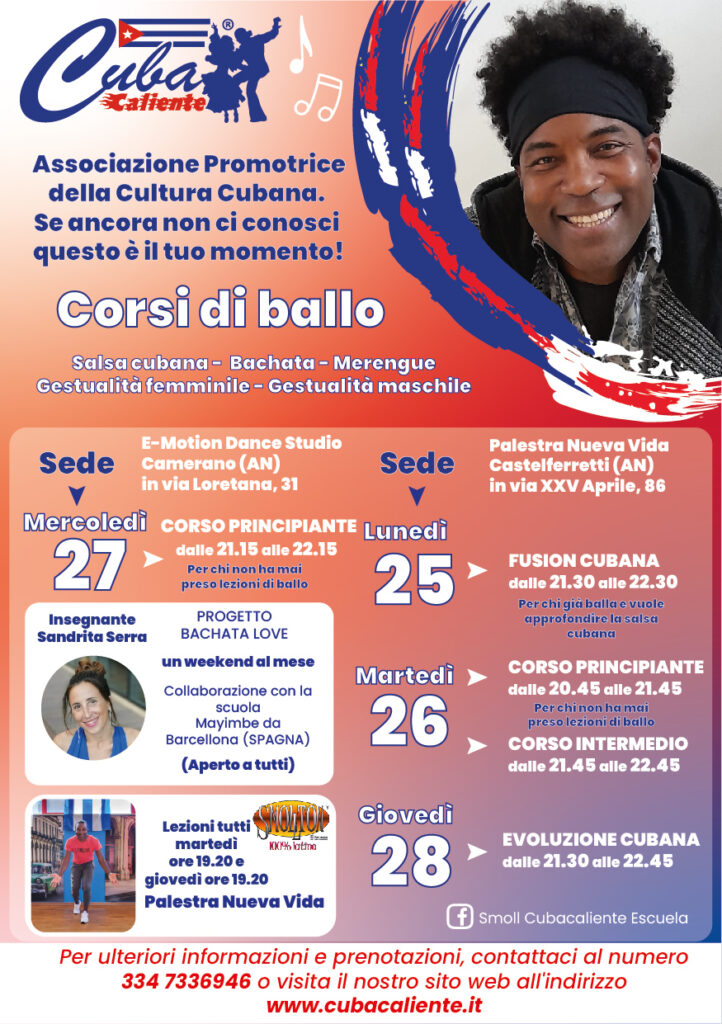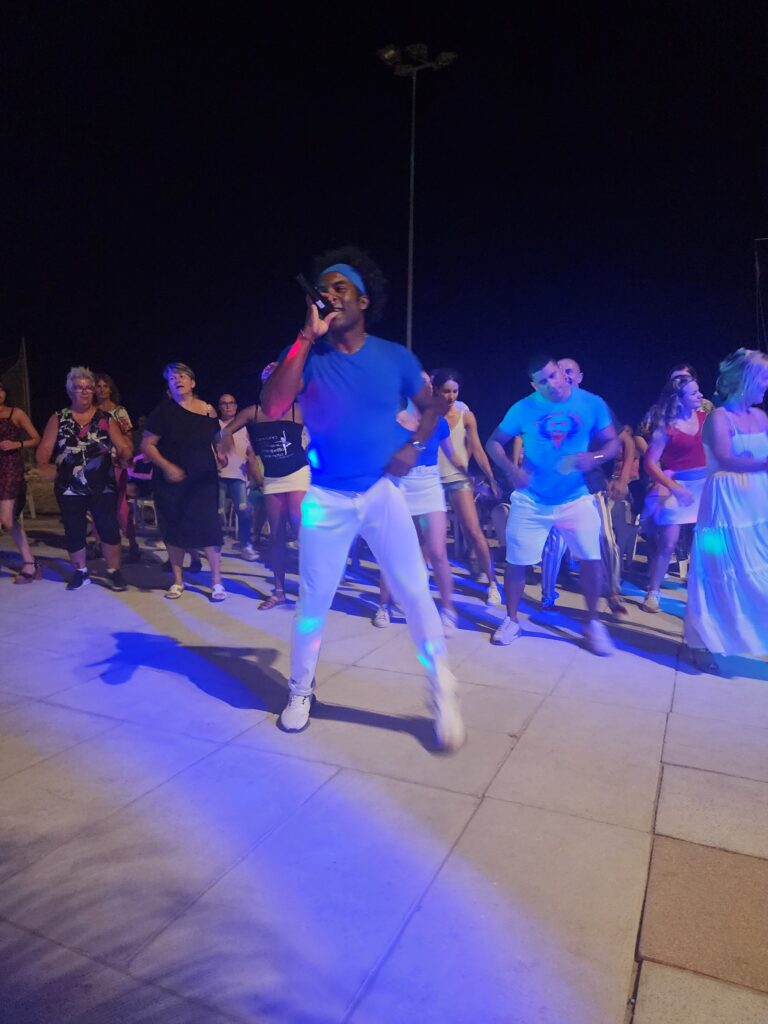 Per essere sempre aggiornato sul nostre serate eventi clicca sul nostro FACEBOOK
Want to attract people to your website? You have to have the best content in the world. Our content writers will create award willing content for you. Contact us by calling, emailing or filling out our form. You will receive a free quote by email within 24 hours.